My final finish from my list is called Four Patch Shift. I love the colors in this quilt. Here is the front and back of the finished quilt.
I had enough fabric left over to make this Table Runner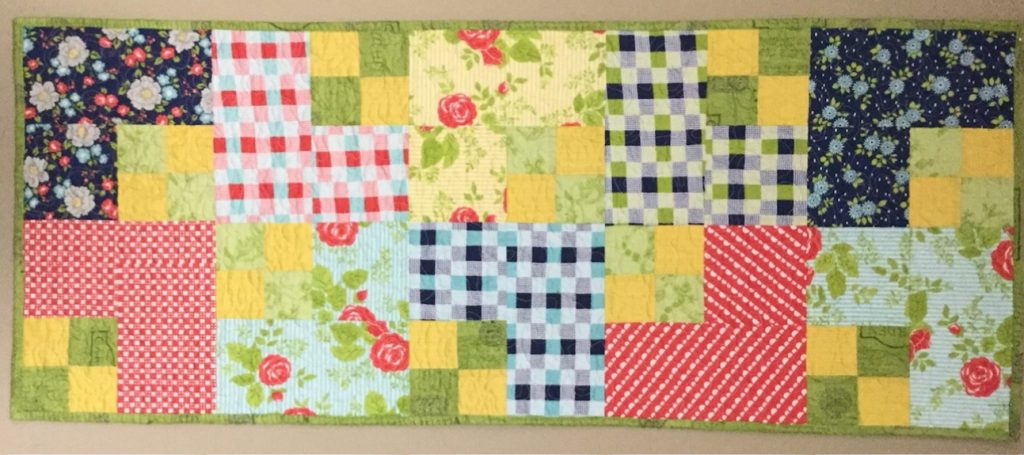 Make sure to check out all the fabulous 2017 Q4 FAL quilts on the she can quilt blog!!!
    Sew long from the Quilter on Osage Hill!