My most recent finish is my Sunday Morning quilt from Amanda Jean Nyberg and Cheryl Arkinson's Sunday Morning Quilts book. I LOVE the quilts in this book. Here is a picture of the blocks laid out on my design wall.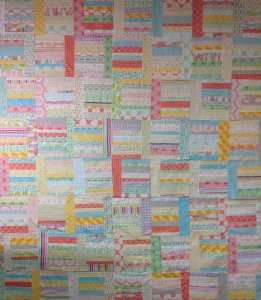 The blocks in this quilt finish to 10″. The quilt in the book has 72 blocks and finishes 80″ x 90″. I decided to make mine into a larger sized quilt for my bed so ended up with 90 blocks and the quilt finishes to 90″ x 100″. I am so pleased with how it turned out; love the colors in this quilt!
As I was trying to find a good design for quilting this quilt I remembered a magazine article I had that showed how to do a square flower. I thought this would be the perfect design to do on each 10″ block. I found the same tutorial by Lori Kennedy online at The Inbox Jaunt. If you like to quilt and haven't seen this site you should check it out, it has some great ideas and really great instructions.
I always practice quilt designs on a white board. After just a few tries at this one I felt very comfortable and was ready to quilt. Here is one of my first practice drawings
I have to say I thoroughly enjoyed this design! It was very easy and really fun to do. Even after 90 blocks I wasn't tired of this design.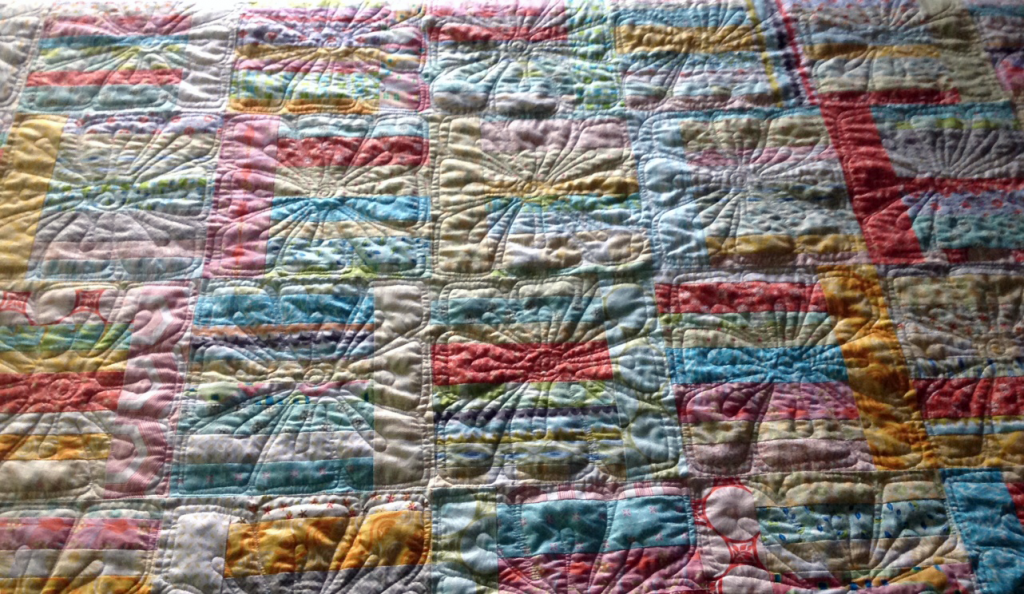 For my pieced back and binding I chose a couple favorite fabrics from the quilt.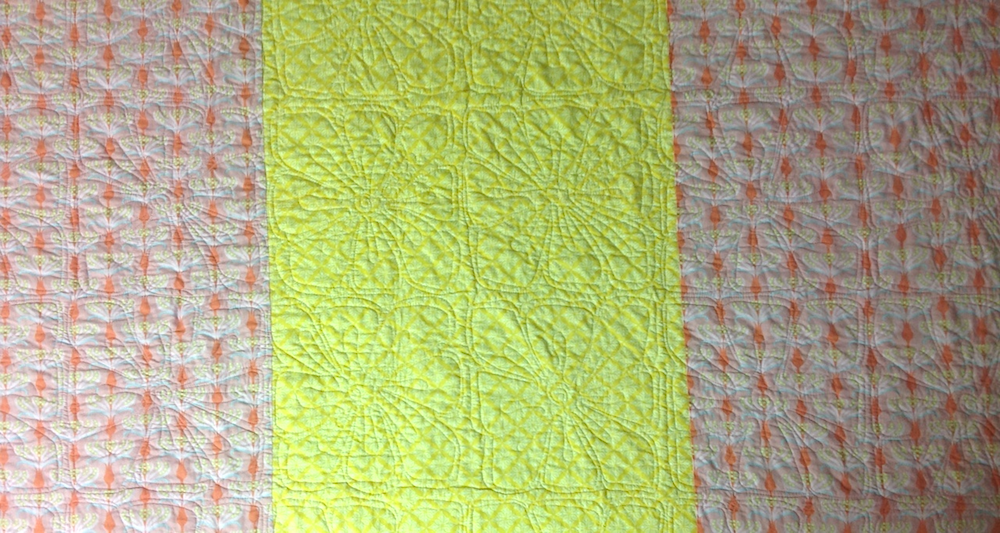 I even have enough of the pink fabric to make matching pillow cases, won't that be cute? Speaking of cute, check out the finishing touch, my quilt label.
Today I am linking up with Lily's Quilts. Make sure to check out the other small blog meet posts!!!
    Sew long from the Quilter on Osage Hill!